Shabana Akhtar
Associate Director - Planning and Insight, University of London.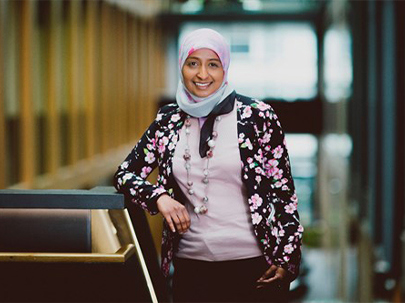 Shabana has over 15 years of experience in higher education with particular expertise in strategic planning, business intelligence, marketing, student opinion research, diversity and recruitment.
She is currently the Head of Business Intelligence and Management Information at the University of London. Her team are responsible for ensuring the robustness of data quality and reporting; the development, prototyping and embedding of data visualisation tools and techniques; and the delivery of a suite of organisational performance measures to provide direction on academic, operational and strategic planning at a truly global scale. 
She works with a wide range of stakeholders including staff at the 17 independent federal member institutions ranging from larger universities such as UCL or King's College London to smaller specialised institutions such as the Royal Academy of Music or the Courtauld Institute of Art. Her work also includes engagement with a network of around 120 institutions all over the world delivering UoL courses. There are also research institutes offering postgraduate study, the University of London Institute in Paris and flexible and distance learning programmes. She considers her role pivotal in driving an organisational culture of performance optimisation and evidence based decision making across all these forms of teaching delivery.
Her previous roles in the sector include Director of the Strategic and Business Planning Office and the Head of Widening Participation and Recruitment at Oxford Brookes University. 
Shabana is a member of the JISC-HESA Community Dashboards Strategic Advisory Group, the UCAS Data Group and UCAS Qualifications Group. 
Matt Atkin
Director of Strategic Planning, University of Manchester.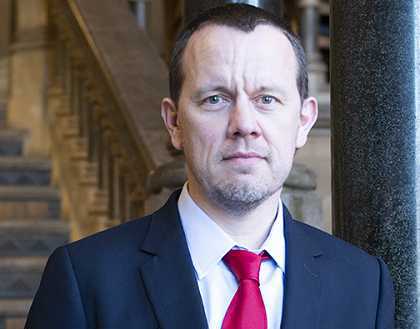 Matt has been the Director of Planning at the University of Manchester since 2017, with responsibilities for creation of the strategic plan (Our future), facilitating the annual planning cycle, university level analytics and performance reporting, statutory reporting including Data Futures, and running the change portfolio. Prior to The University of Manchester, Matt worked in Financial Services for over 20 years in a range of strategic and operational leadership roles.



Kate Ayres
Part-time doctoral student at Durham University Business School and also, the College Accountant for St John's College, Durham.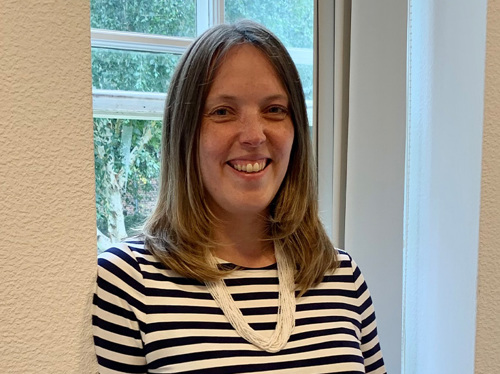 Kate is currently a part-time doctoral student at Durham University Business School and also, the College Accountant for St John's College, Durham. Kate has worked within Higher Education in the UK for over 14 years in a variety of roles including research grant management, undergraduate admissions and department management, but most recently her work has focused on financial process transformation. Her doctoral research focuses on market niches in UK Higher Education using theories of Organisational Ecology and the Blau Space. It is a data-driven, longitudinal study researching the socio-demographic variables within the niche occupied by Durham University's undergraduate applicants. The data will be analysed in conjunction with the changes in the geopolitical environment which have affected UK HE policy, and Durham University's financial models to review institutional spend over the same period.
Mike Baxter
Dr Mike Baxter, Founder and Director, GoalAtlas.com.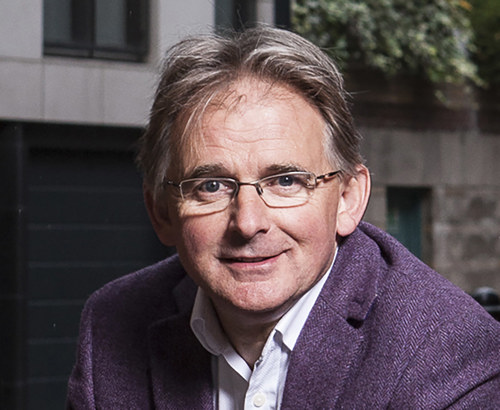 Mike is an industry expert, government advisor, keynote speaker, author, professor and former university Dean. He has been a business consultant since 2001 for some of the world's biggest brands (e.g. Cisco, Google, HSBC, Lilly, Skype, Sony PlayStation) and has amassed over 10,000+ hours of independent consultancy offering unbiased guidance and advice to organisations in all sectors, including technology, higher education, finance and pharma. He is the author of University Strategy 2020 and is currently refreshing this research for a forthcoming publication, University Strategy 2030. 
Diana Beech
CEO, London Higher.

As CEO of London Higher, Diana is responsible for leading the organisation's aims and objectives, being a voice for London's universities and higher education colleges.  Diana has previously worked in government as a policy adviser to three Ministers of State for Universities, Science, Research and Innovation.  Prior to this she was the first Director of Policy and Advocacy at the Higher Education Policy Institute (HEPI).  You can find Diana on X at @dianajbeech.

Andy Beggan
Dean of Digital Education, University of Lincoln.

Andy Beggan is Dean of Digital Education at The University of Lincoln, where he is responsible for delivering support and services to enhance the digital student learning experience. Before working at Lincoln, Andy was Associate Director for Learning Technology at the University of Nottingham, where he was responsible for learning services across three international campuses, delivering innovative new technologies and managing a portfolio of open source tools.
Dr Tine Blomme
Lead Consultant, Simitive.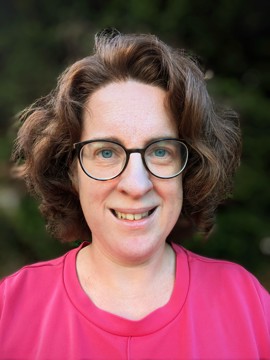 Tine has more than 10 years' experience delivering business change for data and software initiatives, working with senior leaders, staff and trade unions. Tine has hands-on of supporting many universities, amongst others via the HESPA network, to gradually grow in their workload management practices in line with organisational strategy.
Key relevant experience includes: Framework Development & Governance, Policy Development, Benchmarking frameworks against sector norms, Business Requirements Mapping, Configuration and Data Insights.
Hannah Falvey
Head of Statistics, HEFCW.

Hannah is HEFCW's Head of Statistics, leading the team at HEFCW with responsibility for data collection, data analysis, HESA liaison and funding calculations. She joined HEFCW in 2002, after a number of years working at the Office for National Statistics as a methodologist and the Higher Education Funding Council for England as an analyst.
Alex Favier 
Director, Favier Ltd.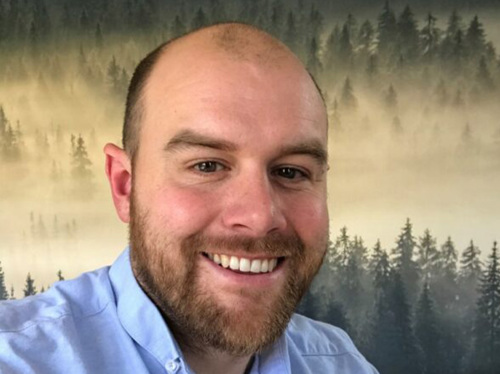 Alex Favier has over a decade of global and political affairs experience and an outstanding track-record of innovation, impact and creativity working for some of the UK's best universities.
Having built award-winning public affairs functions at both the University of Warwick and the University of Nottingham he has developed an international reputation for sector-leadership and collaboration. He has established groups such as the Russell Group Political Affairs Network, the UK Universities Overseas Campus Network and initiatives such as the UPP Civic University Commission, Nottingham in Parliament Day and the Universities for Nottingham civic partnership.
During his time at the University of Nottingham, he established the Institute for Policy and Engagement and served as the Director of Global and Political Affairs between 2018-2022; where he led on UK international government relations, reputation, campaigns and the development of the university's civic strategy and post-Brexit European global engagement and research strategy. He led the University's COVID-19 mutual aid programme and University of Nottingham's Asymptomatic Testing Service in September 2020.
Most recently he has worked on secondment as the Director of International Relations at the Midlands Engine, where he launched the £33bn Midlands Investment Portfolio.
He combines his time on consultancy with his role as the Director of Global Reputation and Partnerships at the University of Nottingham, as Co-Chair of the UK Universities Overseas Campus Network (2021), as the European Representative on the Council for the Advancement and Support of Education's Global Commission (2021) and, most importantly, as the Dad of Ava Favier (2020-present).
Mark Gittoes
Head of Foresight and Insight, Office for Student's.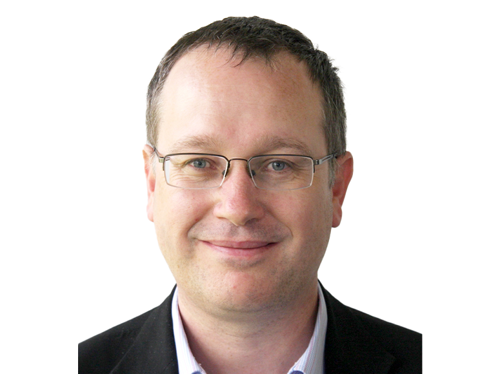 Mark Gittoes is the Head of Foresight and Insight at the Office for Student's (OfS). He leads the team responsible for analyses that inform regulatory interventions made by the OfS, as well as insights that reflect the higher education regulatory environment and sector trends. Prior to taking up his role at the OfS, Mark worked with higher education data and statistics for over 20 years, and holds a statistics PhD which examined performance indicators in higher education.
Dr Sarah Gordon 
CEO and Co-founder Satarla, and Co-founder Responsible Raw Materials.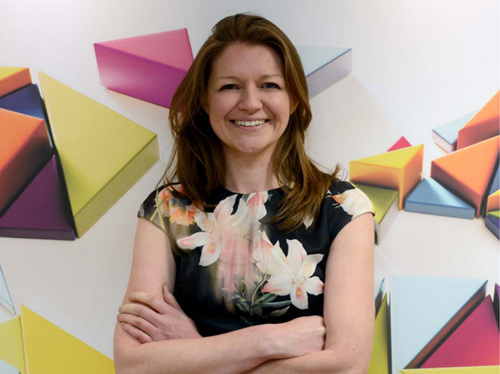 Dr Sarah Gordon is co-founder and CEO of Satarla sustainability and risk management.  She is also co-founder of the not-for-profit Responsible Raw Materials and production company Critical Productions.  Having started her career as an exploration geologist before moving into risk management and sustainability, Sarah has always been passionate about ensuring that we make sustainability a reality.

Sarah was delighted to represent The Geological Society at COP26 and be a member of the UK Government Expert Committee on Raw Materials.  She is also a Trustee of Geology for Global Development, Women in Mining UK, is an Industry Advisor to iCRAG, and lectures at Imperial College London.
Professor Christothea Herodotou 
Professor of Learning Technologies and Social Justice at the Open University UK.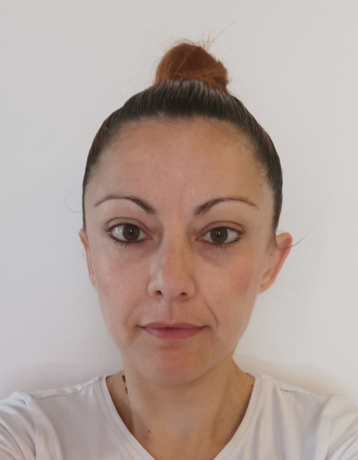 Christothea Herodotou is a Professor of Learning Technologies and Social Justice at the Open University UK. She has expertise in the design and evaluation of learning technologies that promote education opportunity and social justice, including learning analytics dashboards, online citizen science websites, and mobile game applications.
Matt Hiely-Rayner 
Director, Intelligent Metrix.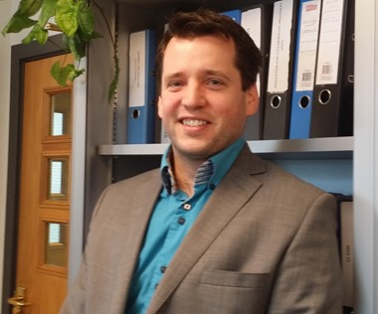 As Director of Intelligent Metrix, Matt Hiely-Rayner has been compiling the Guardian University Guide's rankings since 2009, using expertise gained from his career in strategic planning to design metrics that express university performance and inform student choice.
Matt is currently Director of Strategic Planning and Change at Buckinghamshire New University, where he has been operationalising the University's Thrive 2028 strategy through the mapping of goals, the cascading of KPIs and the management of risk.
As Co-chair of the Higher Education Institutional Research network for UK and Ireland, Matt enjoys promoting sector-wide conversations about how analysis and evaluation of data generated by HE activity can inform decision-making and drive improvement for students.
Kirsty Jenkins
Head of Compliance and Assurance, University of Warwick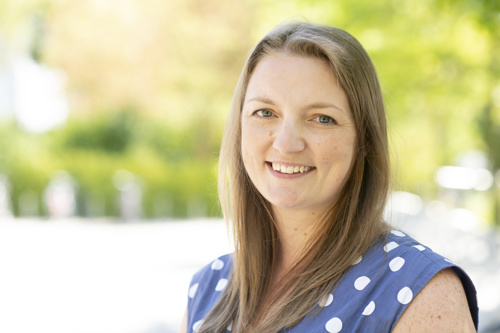 Kirsty Jenkins is Head of Compliance and Assurance at the University of Warwick. Leading an institutional-level compliance and assurance service working with areas of compliance expertise from across the University to identify, integrate and deliver consistency of processes and systems, providing assurance to the University's executive and governing body. Kirsty joined Warwick in 2008 and has delivered in a variety of roles including student number planning, statutory data returns, student enrolment, governance, space management, timetabling, as well as managing the delivery of strategic projects across the institution.
Dr Andrew Hindmarsh 
Lead Consultant, Complete University Guide.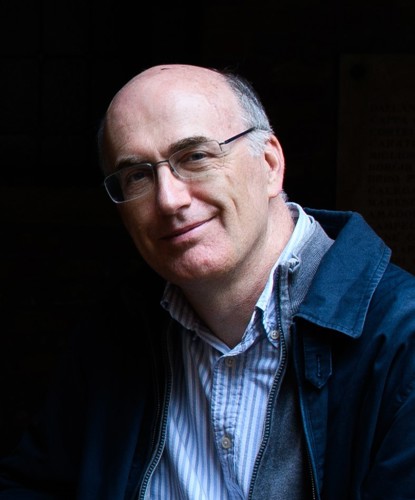 Andrew Hindmarsh is the lead consultant for the Complete University Guide with responsibility for methodology and the compilation of the subject tables. He has been part of the CUG team since its founding in 2007. Before retiring from full-time work in 2019 he was Head of Planning at the University of Nottingham, and before that Director of Undergraduate Admissions at the University of Sheffield.
Richard Hewitt
Richard Hewitt, Director, Higher Education | Global, Lightcast.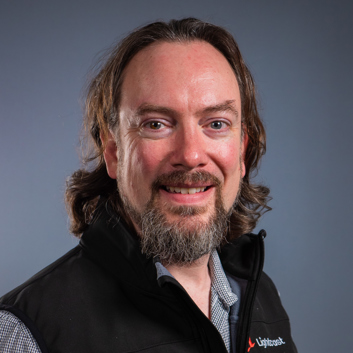 Richard leads Lightcast's engagement with universities and the wider Higher Education sector outside the Americas as the sector increasingly adopts labour market data insights across a range of activities from strategic planning, to course development and design, careers advice, and academic research.  With a background in HE as a former senior lecturer, Richard has also worked in the recruitment sector, undertaking professional and managerial executive search assignments for universities and major multinationals worldwide.
Anita Jackson 
Director of Strategic Planning and Performance, University of Kent.
Anita Jackson is the Director of Planning and Student Information at the University of Kent. Anita has experience in different roles across the sector working for research intensive, small and specialist and modern metropolitan institutions as well as managing a research portfolio for EPSRC and being Deputy Manager of the RAE 2001. Anita manages a large diverse team who undertake activities such as strategy development and implementation, operational planning and performance monitoring, business intelligence, external reporting, student record management (registration to congregations), timetabling and support the development of the student record system.


Alistair Jarvis CBE
Pro Vice-Chancellor (Partnerships and Governance), University of London.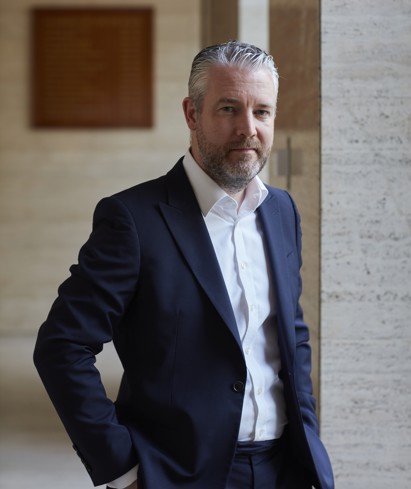 Alistair is a member of the senior executive team at the University of London. His responsibilities include governance, communications, fundraising, marketing, legal, student recruitment, inclusion, regulatory compliance, quality assurance and supporting partnerships with federation members.
He was CEO of Universities UK from 2017 to 2022. Leading the representative body for the UK's 140 universities - a registered charity and six subsidiary entities - his role included influencing policy, strategy and member engagement. Before this, he was Deputy CEO and Director of External Relations since 2013.
Previously, he was a Director at the University of Birmingham and has held external engagement roles for national organisations. 
Alistair received a CBE in 2022 for services to Higher Education and supporting the sector during the covid-19 crisis.
He is a member of the UCAS Board of Trustees and a member of the advisory boards of Wonkhe, the UPP Foundation and the Discovery Decade project. Alistair was educated at the Universities of Kent, Leicester and the Institute of Education, UCL.
Naomi Jeffery
Head of Analytics, SFC.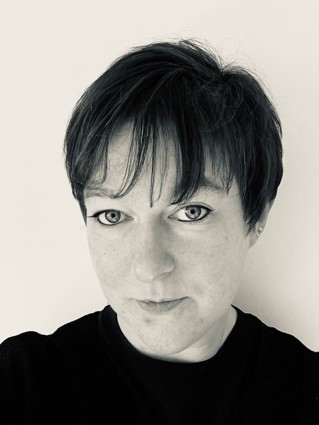 Naomi began her career in HE 16 years ago, building statistical models of the factors influencing student pass and progression rates at the OU. She moved up to the OU in Scotland and later joined the Strategic Planning team at Dundee, where she oversaw the development of a new portal for management information and a suite of new interactive dashboards. She joined SFC in January and now leads the team responsible for analysis and publication of data about tertiary education in Scotland.
Naomi is passionate about using data to inform and improve decision-making, to deliver the best outcomes for students, staff and all communities in Scotland.
Paula Keys
Director of Planning, Performance and Transformation, University of South Wales.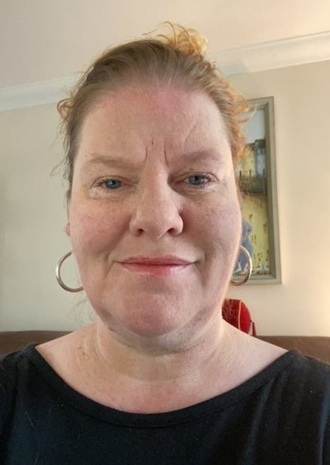 Paula joined the HE sector in 1993 and has worked within central roles in student administration and quality, as a Faculty Chief Operating Officer before moving to roles in project delivery and planning in 2012. Her current role includes leading on institutional planning and performance, strategy implementation, transformation as well as being the institutional line manager for the lead institution in the South East Wales Reaching Wider programme. She holds institutional responsibility for the annual planning and performance cycle, including strategy implementation, the institution's Transformation Programme as well as acting as a key liaison point with the regulatory body in Wales. Data and intelligence to inform decision making and change is a major passion, as is bringing insight into play to improve performance. Paula is one of three co-chairs for the Welsh Planners Group and also sits on the HESPA Executive and HEDIG.
Laura Knox
Director of Planning, University of St Andrews.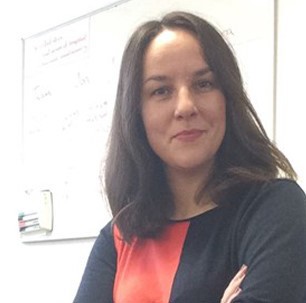 Laura is Director of Planning at the University of St Andrews and oversees the delivery of the Planning function including analytical services; timetabling, teaching space allocation and utilisation; and institutional risk, resilience and insurance services. She joined the University in 2008 after holding a number of research, analytical and planning support roles within the public and HE sectors. Laura places great value on the benefits of external engagement and actively encourages her team to contribute to sector wide initiatives as much as possible (such as the range of HESPA networking groups and the successful HESA JISC Analytics Lab collaboration). Laura is Chair of the Higher Education Data Insights Group, a member of the HESPA Executive as well as a number of external advisory groups representing the Planning community.

Gavin Lee
Director of Strategic Planning and Development, University of the West of Scotland.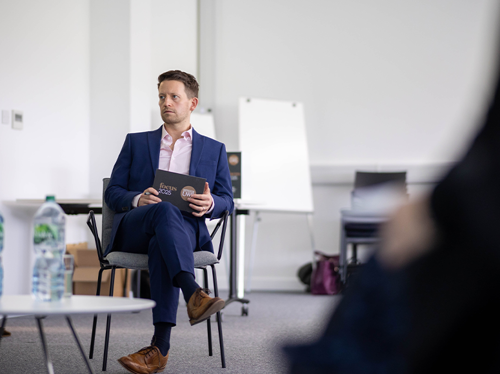 Gavin Lee is Director of Strategic Planning and Development at the University of the West of Scotland with an overview of planning, business intelligence and analytics, policy support and strategic change and was appointed Chair of the Scottish Planners Forum in August 2020.  
Gavin has held a series of roles in institutions across Scotland, building a deep understanding of higher education from systems implementation, academic quality management, strategic planning and organisational change working at University of Glasgow, Universities Scotland, and University of Stirling.
Dr Julie Leeming
Director of Planning, St George's, University of London.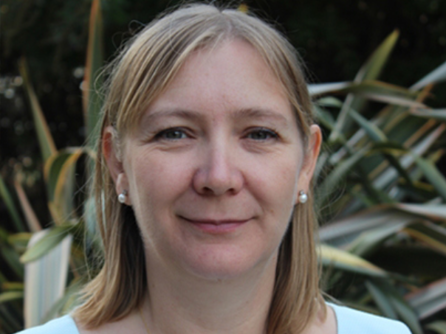 Julie has 20+ years of experience as a HE Planner providing advice to the University leadership on policy initiative, rankings and performance. Examples include: horizon scanning of changes in HE, data assurance and risk of statutory returns, student number modelling, league tables modelling, Annual Planning Rounds, responses to DfE/OfS consultations, and support for initiatives like TEF. Julie is also co-Chair of her HEIs Business Continuity Silver Team. 
Julie also contributes to the sector as a co-Chair of the London Higher Planners' Group, is on the Complete University Guide Advisory Board, and is a member of HESPA's Higher Education Data Insight Group (HEDIG) and is on the HESPA Exec. 
Stewart Leverett 
Head of Strategic Change, Loughborough University.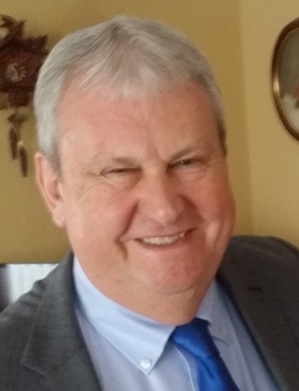 Hail from the cliff edge of UK Suffolk Coast. Long hair, oxford bags, greatcoat, Lambretta & clogs turned into Civil Engineer and suit (go down drains & build bridges). 
Still married to childhood sweetheart, three daughters later realise what it's really all about – or do I? Hard-earned wisdom replaced by Google.
Weighed anchor in Ashby de la Zouch. Motorcycling, petrolhead, guitar, photography, friends, gardening, having a laugh and too much food. Rock, ballads and folk music, but whatever really. Want a dog soo badly - borrowing one helps!
Driving Business Change in industry, HE, local authorities for far too long (ooh, the Pain, the Pain, but love it) including leading and managing the delivery of Strategic change.
Love people, what they do and building the future – we can do it! I'm captain of my ship, so there, but boarders may not be repelled. Life is about living & it's too short - so enjoy, laugh a lot, get on with it and make it happen!
Age is just a number (umm, err, shame about the knees).
Simon Lewis 
Executive Director of Strategic Planning and Business Intelligence, University of Greenwich.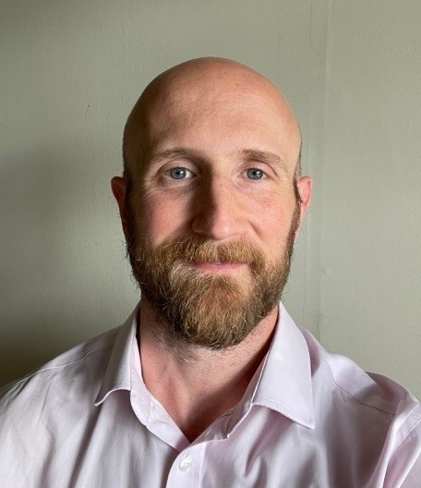 Simon is the Executive Director of Strategic Planning and Business Intelligence at the University of Greenwich. In addition to typical planning responsibilities such as statutory returns and data analysis and insight, his directorate has recently expanded to include academic workload planning and a new strategy programme management office. Simon has a strong interest in participatory research methods and monitoring and evaluation including the development and application of theories of change. He has previously held roles in international development, consultancy, and local and regional government.
Abbie Loney
Assistant Head of Future Student and Marketing Operations, Market Insight, Loughborough University.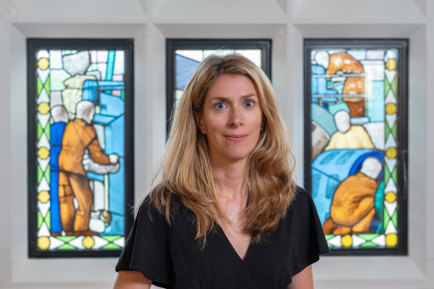 Abbie is head of the Market Insight Team at Loughborough University. Abbie has worked in higher education marketing for 15 years and built the Loughborough Insights Team and services from scratch. Abbie's team have been using Lightcast data for the last 3 years to enhance the development of the institution's portfolio.  
Dawn Matthews
Strategic Planning Officer and Strategy Engagement (workstream lead), Loughborough University.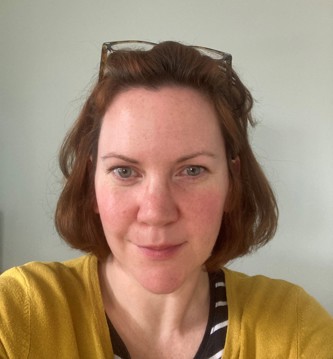 Aquarius, born in the northeast of England, will always be my home. Family holidays by the sea, dancing shows, theatre, sport, and not forgetting Sunderland AFC, I'm a 'Mackem' at heart. 2000. Nottingham here I come, NTU, Nottingham Uni, sports development, volunteering, football coach, customer services manager (IT company), parties, restaurants, good times! Met my love, made my life, two beautiful boys, city centre to Vale of Belvoir, never look back. 2012, Married, Olympic year, a great time to join Loughborough, varied roles in sports development, data insight, completed MBA, strategic planner, found my village with change projects (engagement, data insight, data driven, planning, people). Triathlons, open water swimmer, lover of the sea, lakes, and rivers, recently joined the boating community, to realise my dreams of life on the sea someday. Can't beat a good boogie (strictly come dancing imaginings), believer in people, happiness is everything.
Alastair McCall
Editor and Compiler, Daily Mail University Guide.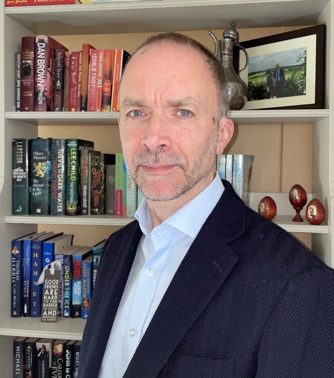 Alastair has been compiling and editing university guides since launching the Sunday Times University Guide in 1998. After overseeing 24 editions of the Sunday Times guide, he left the newspaper in 2022 to launch a new publication for prospective students with the Daily Mail, which was published for the first time in September. The Daily Mail University Guide is the first to include social inclusion among the ranking measures and was the only one to make use of the 2023 edition of the revamped National Student Survey among this autumn's publications. He is honorary professor of quantitative studies and deputy director of the Centre for Education and Employment Research at the University of Buckingham.
Bridget McNulty
Regulatory Compliance Manager, Imperial College London.

Bridget is the Regulatory Compliance Manager at Imperial College London, responsible for working with staff across the College to provide management and oversight of Imperial's regulatory compliance framework. She is also a founding member of HESPA's new Regulatory Compliance Special Interest Group. Bridget joined Imperial in 2018 and has since managed the delivery of strategic projects in a number of departments, including Academic Partnerships, International Relations Office, Education Office, Office of the Provost and Risk Management. Bridget has also worked for a diverse range of organisations in international settings, including an international educational publisher in Madrid and a Higher Education institution in Santiago de Chile. In 2020, Bridget was awarded Associate Fellowship of the Higher Education Academy for commitment to professionalism in learning and teaching in Higher Education.
Professor James Miller FRSE
Principal and Vice-Chancellor, University of the West of Scotland.
Professor James Miller FRSE was appointed as Principal and Vice-Chancellor of University of the West of Scotland (UWS) in November 2022.
Beginning his career as a clinical nurse in Edinburgh, Professor Miller is the first nurse to be appointed as a University Principal and Vice-Chancellor in Scotland – bringing a wealth of experience, values and vision closely aligned with that of UWS.
Professor Miller has also held a series of roles in healthcare, including Deputy Director of Nursing for West Lothian Healthcare Trust and Divisional General Manager in South Glasgow University Hospital NHS Trust.
In 2023, James was made a Fellow of the Royal Society of Edinburgh. James also serves on the boards of The Carnegie Trust for Universities in Scotland; The Prince and Princess of Wales Hospice and the University and College Admissions Service (UCAS).
Kevin Pasco
Kevin Pasco, Senior Business Intelligence Officer (Risk and BC), University of Lincoln.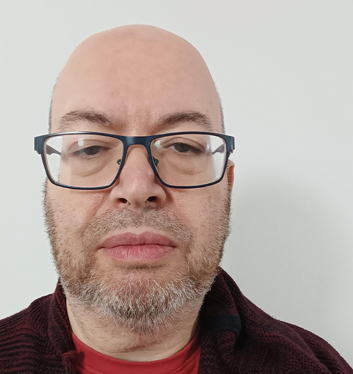 Kevin Pasco is Senior Business Intelligence Officer (Risk and BC) at the University of Lincoln where he is responsible for managing and co-ordinating the University's risk and business continuity arrangements. He has worked at the university since 2005. He is an active member of the HESPA special Interest group HERMN  (Higher Education Risk Management Network) steering group.
Archie Pollock 
Senior Analytics Consultant, Studyportals.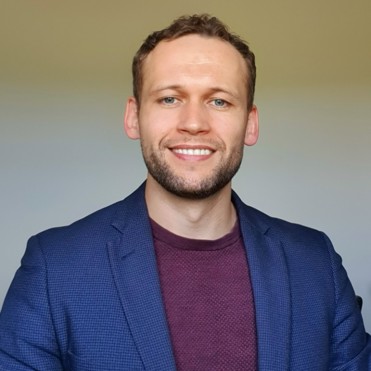 Archie has been working in international education since 2008, in a number of roles covering student enrolment and admissions consultation, CRM management, and digital marketing. With Studyportals, his role is to provide stakeholders with relevant data to support their strategic planning and decision making processes across multiple university departments. 
Carole Porter
OfS Compliance Manager, University of Central Lancashire (UCLan).
I joined UCLan over twenty years ago as a clerical assistant and loved it. During my time here I've completed my degree and have progressed to roles such as programme administrator, senior administrative officer, project manager, and to Head of Student Registry Services. After eight years in that role, I wanted a change and so joined our planning department to lead the first attempt at Data Futures. When that paused, I made the case to the Deputy Vice Chancellor that we needed someone ensuring compliance with the new regulator and was told to "go and do it".  I'm still doing it and am very glad of my breath of experience in meeting the continuing challenge of the role.
John Pritchard
Director of Strategy, Planning and Insight Office, Durham University.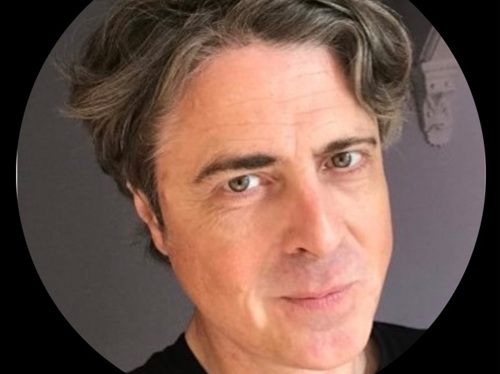 John is the Director of Strategy, Planning and Insight Office at Durham University. He has worked for a diverse range of higher education institutions and several national policy bodies including the Scottish Funding Council, Universities UK and the Higher Education Academy.  He is currently Chair of the Russell Group Directors of Strategy and Planning, and is a Trustee of Groundwork North East and Cumbria. His main area of professional interest is the development and implementation of institutional strategy.
Carol Prokopyszyn
CFO, University of Manchester.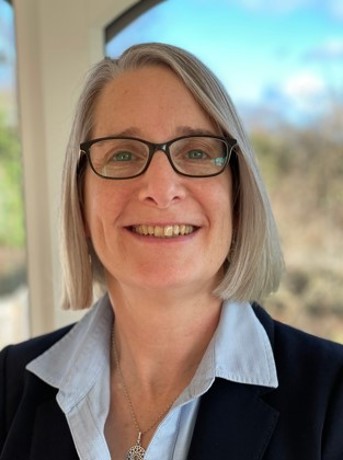 Carol has been CFO at the University since June 2022, and is a member of the Senior Leadership Team. Carol's sector experience prior to Manchester includes roles at the University of Dundee, Loughborough University and University of Leicester, navigating the financial complexities of the sector, ensuring financial sustainability, and leading a significant financial turn-around programme.
Miranda Routledge
Director of Strategic Planning, Loughborough University.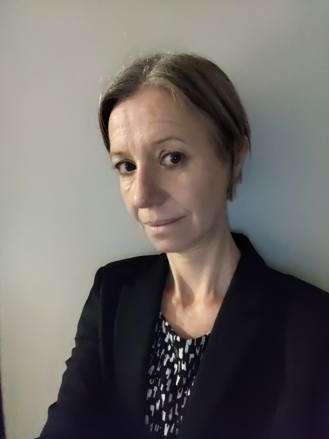 Pisces, parents both psychiatrists, lived in Leeds until 5 years then Leicester, horse rider and owner for a while, Beauchamp College for GCSEs and Psychology, English and Geography A-Levels, Hull University graduate, The Smiths, The Cure, festivals including Glastonbury, surviving mud, brief stint NHS, Loughborough University for 25 years (have been Registry, Data Protection, Governance, Student Information Systems, Council – now Director of Strategic Planning (Strategy, Planning, Resources, Policy, Horizon scanning, University Executive Board and University Leadership Group); was AUA now HESPA; married with two girls, dog owner, exercise habits Step to Zumba, running since 2011, Great North Run fourth time 2023, hot water drinker, tea drinker, hard and resilient worker, impatient and intolerant homework supporter, dog walking for head clearance, read until I fall asleep, want to make the University a better place to work and study.
Ester Ruzkuc 
Vice-Principal (Strategy, Policy and Planning), University of St Andrews.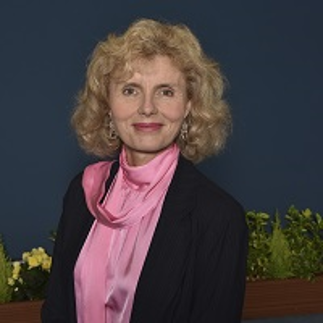 Ester Ruskuc has over 25 years of HE experience and is a member of the Principal's Office at St Andrews with leadership responsibility for the development of the University's Strategy, shaping its implementation, coordinating organisational level planning, transformation and understanding of performance, as well as overseeing the development of policies in key areas of the business.  She also develops and fosters external relationships with key stakeholders across government, funding council, policy-makers, sector bodies, other universities and interested parties to raise the University's profile and impact. She has managerial oversight of the Planning and Business Transformation units.
Previously Ester has held a number of different positions across the University. Most recently, she was Director of Strategy and Policy; Academic Registrar with leadership responsibility for the student life-cycle from application to graduation; and she concurrently held the position of Director of Planning.
Ester holds a joint degree in Mathematics and Computer Science from the University of Novi Sad, former Yugoslavia, and speaks fluent Hungarian and Serbo-Croat in addition to English. 
Dr Baba Sheba
Director of Digital Education, St George's, University of London.
·    Baba comes with a background in higher education leadership and digital transformation, he serves as the Director of the Digital Education at St George's, University of London, with responsibility for all aspects of planning, implementing and resourcing the University strategy for digital education, including leadership of the Centre for Technology in Education (CTiE) and the Professional Education Centre (PEC). Baba is a Reader in Educational Technology and Business Strategy. Prior to St George's, he held academic leadership roles in private higher education and consultancy. Baba holds a PhD in Management and Governance from the University of Twente in the Netherlands. He is an alumnus of three UK Universities: Kings College London (PgCAP), University of Wales (MSc Finance and Accounting), and University of Hull (BSc Hons in Management and Information Technology). Baba currently serves on the Council of St George's as the academic representative and he is a Trustee of both the Pan-African Malaria Control Association (PAMCA) and Ashanti-Akim Community Organisation (AACO).
Liz Shutt
Programme Director, Insights North East.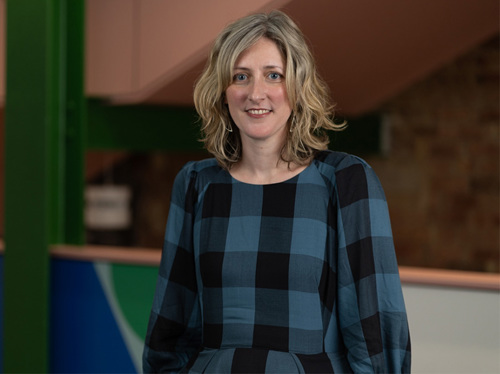 Liz Shutt is Programme Director for Insights North East, a Research England funded initiative to connect policy makers with the academic evidence base. As Programme Director she is responsible for establishing the organisation, developing key relationships, setting strategic direction, spotting new opportunities and overall delivery of actionable insights for policy partners.
Previously, Liz was Director of Policy for the University of Lincoln and the Greater Lincolnshire Local Enterprise Partnership, where she worked to connect the University with local and national policy development. In that time, she has played a leading role on various projects to help shape and develop regional and university strategy including 21st Century Lab, which focused on the purpose of university in relation to the challenges of the 21st Century, the Local Industrial Strategy, the Innovation Strategy for the Humber Freeport and the University's Regional Inequality Commission. Prior to this Liz had a well-established career in higher education policy, in Universities UK and working to establish University Alliance as a new policy representative group in the sector. She has also worked for Department for Work and Pensions and Sheffield Hallam University. 
Bethany Smardon
Product Manager, Simitive. 

Bethany is the Product Manager for Simitive's Workforce products which includes both the workload allocation management and teaching allocation management systems. Formerly one of the Workload consultants responsible for implementation, support and consulting for Simitive Workload Clients, Bethany has worked with and advised over 30 universities in their implementation and adoption of academic workload over the last 8 years. In her Product Manager role Bethany advises and consults with universities (UK and international), sector bodies and the Simitive SLT on the development roadmap for Simitive current and future Workforce Products to meet the needs of the sector.
Ellie Smith
Ellie Smith, University Secretary, Buckinghamshire New University.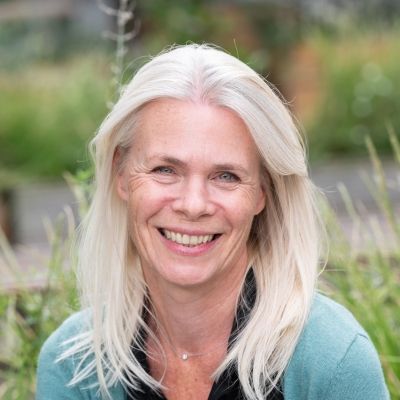 As University Secretary, I lead the University's governance and work closely with the University's governing body (the Council) to ensure effective governance of the University, including all regulatory and compliance matters relating to the Office for Students (OfS).
I am a member of the University Executive Team, University Management Group and a full member of many of the University's formal Boards and Committees. 
Externally, I represent the University at relevant sector groups. I am an experienced member of external review panels and have worked for the QAA both as an Audit Secretary and Reviewer.
Sally Turnbull 
Interim Planning and Policy Lead, University of Wolverhampton.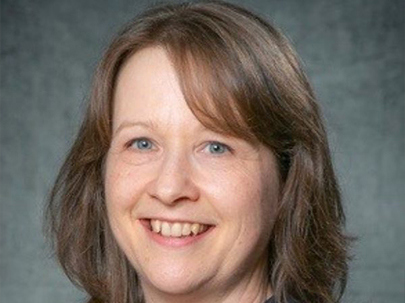 Sally has a strong interest in the ways in which data on higher education are used to inform the public narrative about the sector and was formerly the chair of the Higher Education Data Insight Group. Sally spent 14 years leading the planning function at UCLan, latterly as Director of Planning and Insight, covering a broad range of planning activities, including policy and data analysis, business intelligence, data returns, performance metrics, assurance and market research. Following nine months as Interim Strategic Planning Director and Assistant Director Transformation (Systems and Processes) at the University of Hull, she is currently Interim Deputy Director of Planning, Performance and Quality at the University of Wolverhampton and Associate Consultant for SUMS Consulting. 
Prior to working in HE, Sally worked with the public, private and third sectors in economic regeneration, developing strategic responses to social challenges relating to housing, health and young people.
Carrie Williams
Account Director, Higher Education, Lightcast.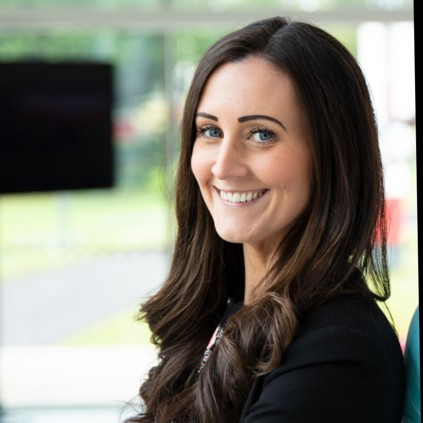 Carrie supports Lightcast's university clients in the UK as they use skills and labour market data to inform decision-making. Carrie has a background in marketing and student recruitment that gives her a keen appreciation of the importance of employment outcomes to prospective students.
Andy Youell
Executive Director – Digital and Regulation, University College of Estate Management.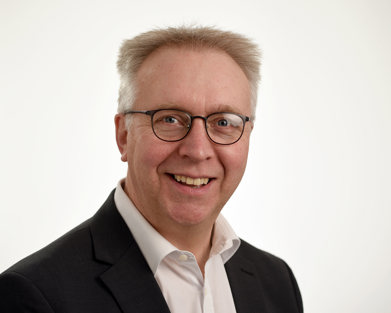 Andy Youell has worked in HE data since he first ran HESES in 1991. His CV includes PCFC, HEFCE, HESA and HEDIIP; he was the A in JACS. More recently has been working as a consultant advising institutions, software providers and governments on HE data issues across the world. He is a speaker and writer on data issues in HE and was a member of the independent review of 2020 qualification grades that was commissioned by the Welsh Government following the exams grade fiasco. He currently works at UCEM leading on all data and technology issues, is a member of the Jisc Data Collections and Statistics Oversight Board and the DfE Data Burden Taskforce (resting).