Our Platinum Supporter




For more than a decade Simitive has worked with universities to develop innovative products that apply digital technology to institutional needs. Today Simitive provides those products to over 60 Universities in the UK and Australia.

Created exclusively for universities Simitive Teaching Allocation Management, Academic Workload Management & Planning, Activity Based Costing & Contribution and their embedded Analytics provide unique insights to facilitate operational effectivity and consequential contribution, whilst simultaneously providing the information required for TRAC and other statutory returns.

Over the same period the Simitive team have amassed unparalleled knowledge and experience in the critical areas of academic workforce planning & management and in cost and contribution analysis. This knowledge and experience is provided to universities to help effect the cultural and operational change that is required to enable the realisation of strategic plans and imperatives.

Contact:

Devinder Whelan
Head of Business Development
Devinder.whelan@simitive.com
www.simitive.com



Our Gold Supporters

Lightcast is the world's leading authority on job skills, workforce talent, and labour market dynamics, with a mission to offer the data and insights that help unlock new possibilities in their labour market. Across the globe, organisations are using their market research, analytical software, and data expertise to better understand and respond to the labour market they operate in, and they are currently working with hundreds of universities as they seek to apply a data-driven approach to their strategic planning, course design, employer engagement, student engagement, and improving graduate employability.

Headquartered in Boston, Massachusetts, and Moscow, Idaho, Lightcast is active in more than 30 countries and has offices in the United Kingdom, Italy, New Zealand, and India.

Contact: 

Richard Hewitt
Director, Higher Education
richard.hewitt@lightcast.io
www.lightcast.io/uk


Studyportals is the international study choice platform, helping students find and compare their study options across borders.

Their mission is to empower the world to choose education. With over 200,000 published courses from over 3,750+ participating HE institutions and over 45 million users, Studyportals is a leading information source for study seekers. At the same time, the company's results-based channels support universities with digital marketing, analytics, and international student recruitment, enabling them to reach a global audience and diversify their student population.

Contact:

Isabela Santa Roza dos Santos
Marketing Manager
hello@studyportals.com
www.studyportals.com



Our Exhibitors

Billigence's vision is to transform the way people work with data. Our clients benefit from innovative tools and techniques that turn raw data into insight and take the guesswork out of decision-making.
  
We specialise in data consolidation & enrichment, data quality, data governance, data analysis & science and process automation.

Contact:
Saffronn Bourke
Account Manager 
Saffronn.Bourke@billigence.com
https://billigence.com/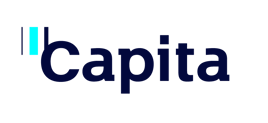 Capita offer a complete end-to-end solution. Our planning modules use industry leading IBM technologies to transform complex Excel based planning and forecasting tools. From accurate student number planning to workflow modelling and predicting income streams, our solutions will help you assess performance and build flexible plans and models to meet the needs of your university. 

Contact:
Nick Stevens
Sales Specialist Data & AI, Capita
nick.stevens@capita.com
www.Capita.com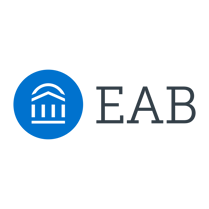 EAB is comprised of researchers, problem-solvers, innovators, and data enthusiasts who are committed to understanding and addressing the challenges facing HE leaders and their institutions. We harness the collective experiences of 2,300+ institutions around the world to uncover transformative insights and innovations for the sector.
Ultimately, EAB exists to provide you with the data, evidence-based research, tools, and guidance to help you realise your institution's mission and goals. We provide you unrivalled line of sight into emerging challenges and proven across every area of university operations: student experience, professional services, estates, IT, and university research. 

Contact:
Maggie McVeigh
Demand Generation Manager  
MMcVeigh@eab.com
eab.com/UK.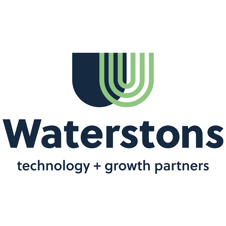 Blending technology with strategy, our team of specialists has forged long-term, trusted partnerships with, and delivered brilliance to, higher education institutions across the UK.
 
From financial to enrolment systems, data management and reporting to cyber security, we're able to support every area of a university's operational function to create efficiencies, unlock value and realise goals.

Contact:
info@waterstons.com
www.waterstons.com
If your organisation is interested in being a HESPA Conference Supporter, please contact Cheryl Lyons from Your Vision events who are helping us organise the conference, to enquire about what packages are currently available.